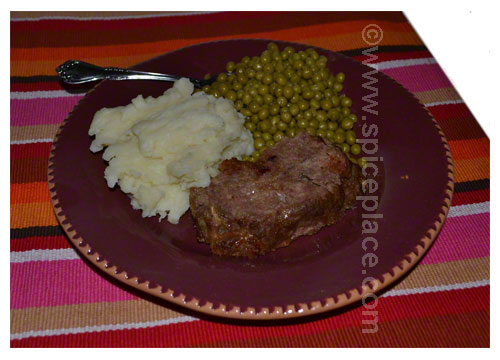 Sumptuous Meatloaf seasoned with Spatini Seasoning Mix.
3/4 to 1 pound lean ground beef
1/4 pound lean ground pork
1 tbsp Spatini Seasoning Mix
1/4 tsp McCormick Italian Seasoning
1/4 cup water
1/2 cup unseasoned bread crumbs
1 tbsp dehydrated chopped onion
1 tbsp grated Parmesan cheese
In a large mixing bowl combine all ingredients.
Mix well by hand.
Shape into a loaf, place on a cookie sheet covered with a piece of non-stick aluminum foil.
Bake in a 350° F oven for 1 hour.
Serve with mashed potatoes, and a vegetable.